How Much Does a Pool Cost in Los Angeles?
Posted by Tony Mariotti on Thursday, April 30, 2015 at 7:28 AM
By Tony Mariotti / April 30, 2015
Comment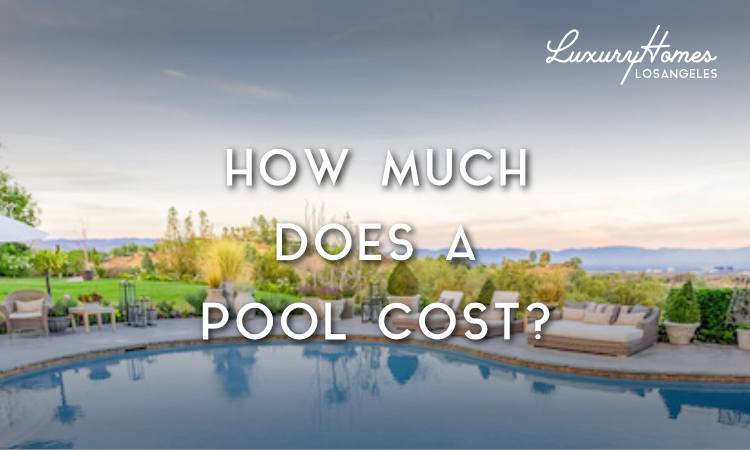 When summer comes around in Los Angeles, folks naturally want to spend more time outdoors. Not everyone can be at the beach every day but you can always enjoy a daily dip in your own pool. Don't have one? We have a couple solutions for that.
1) Buy and move to a home with a pool. A very solid option we can help you with that.
2) Install a pool. Depending on your current home, this could be an easy option that would add value and fun to your existing home.
If you love your current home, have the space, and are willing to put in the time and money, consider adding a pool. If you are wondering what the time frame and cost to install a pool are, you are in luck because your answers are below.
The price for a 20ft x 18ft x 6.5ft pool and jacuzzi including equipment, plans, permits, and drawings is $35,000. This is, of course, the entry level cost if you are purchasing a basic pool and your land is flat. If the site is not easily accessible for the machinery needed and all digging and installation must be done by hand, the price starts going up.
The price also increases for more jets, a bigger heater, fancy tiles designs, more water features, a grotto with slide and water fall, etc.
The price increases drastically if you install a pool on a hillside lot. Adding a retaining wall will alone cost over $10,000. Alternatively, you can build a steel frame that encloses the pool.
The price can get as high as $600,000 when pilings are required to secure the pool and deck to a slope. Though, the cost of a hillside pool installation is more likely around $250,000-300,000. Lot variations and the type of pool can add extra expense to the project.
Before you decide to dive in and put down a deposit to start installing a pool, you should consider a few things. Once you have approved plans and permits, the work can take 45-60 days. Acquiring permits can take longer than usual in places such as Calabasas and Malibu than elsewhere in Los Angeles. In addition to clearance for a tractor, as mentioned earlier, accessibility of utilities to the site are a necessary consideration that can cost additional money.
Some hassles and headaches may stand between you and your own pool, but on a hot Los Angeles summer day, nothing feels as good as not leaving home to take a swim.