Home Buying Mistakes
Posted by Tony Mariotti on Friday, August 15, 2014 at 3:22 PM
By Tony Mariotti / August 15, 2014
Comment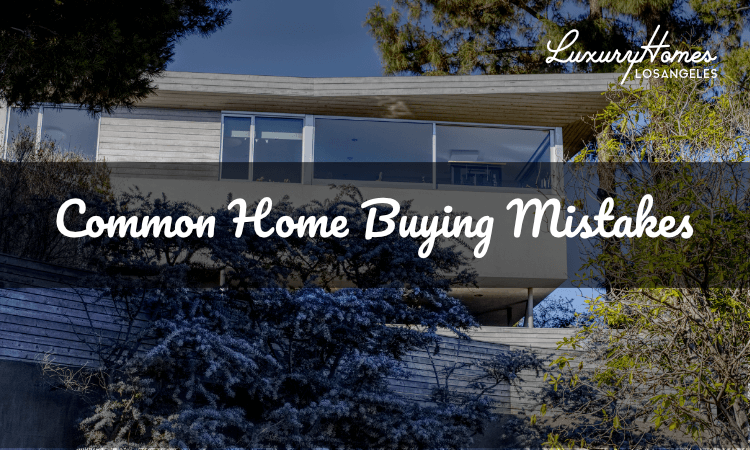 Home buying mistakes have been written about hundreds, if not thousands, of times. The old saying "write what you know" may be the reason every real estate professional has written a blog post on the mistakes you should avoid when buying a house. Why? Because every real estate agent has worked with both first-time home buyers and experienced buyers and almost all make similar mistakes.
The standard buyer mistakes agents write about can cost you big: Either by losing the home you love or forcing you to shell out more money at time when the fees and charges seem to keep coming one after another. These well-documented mistakes you've probably read about include the following:
The buyer did not speak with a lender so she doesn't know what she can afford
The buyers waived contingencies to win a bidding war
The buyer did not consider maintenance, insurance, property taxes, and utilities in the cost of owning a home
The buyer did not have a poker face, professed his love for the home, and hurt himself in negotiations
The buyers thought they were knowledgeable enough to navigate the purchase without a buyer's agent
The buyer thought the house looked fine and decided to save some money by skimping on inspections
However, the Luxury Homes Los Angeles team wanted to bring up the mistakes that may not be so obvious. These are the mistakes may kill a deal or at least cost you money and sour you on the home buying experience.
1. Impractical laundry list before you begin your search
Having "wants" is not a bad thing but when something impractical becomes a "must have" item (depending on the price range) it will narrow your available options. Start with what is really important to your lifestyle, whether it's size, location, or price and then narrow it down as you see some options and get a better gauge on pricing. Don't have a manifesto of what you want your new home to have before you have seen homes in person or chances are you won't see any homes, thinking nothing is available when in reality your criteria narrowed the options down too far at the outset.
As you start to determine what different locations and amenities cost, you have to decide which is more important: the location or the actual home? Buying a home almost always involves making compromises, so you may need some flexibility to get the lifestyle you want. If you go into the buying process with your eyes open to all possibilities, you will end up happier than you expected.
2. Not managing expectations
Buying a home can be an emotionally draining experience. A buyer can search for months before finding the home they want to write an offer on, only to end up losing in multiple offers and end up back at square one. Spend time speaking with your Realtors about the market, specifically in the area and price range you want to buy. See if you can get everything you want in your budget in your desired area and if you will have high competition. Knowing what to expect and what is realistic will save you from potential surprises and the stress that comes along with not knowing what comes next.
3. Believing you need to know everything about the house on the first showing
Mistakes home buyers make: skipping inspections. All this does is overwhelm you before stepping foot inside a home you found interesting enough to schedule the showing. There will be no test at the end of the showing. The chances of you buying the first place you see are slim (it does happen, but it's rare). Even if you do find the right place after one showing, you have physical inspections to go over the ins and outs of the home. The one question you should have going into any showing is "Does this fit my lifestyle or the lifestyle I envision?"
4. Taking advice from friends and family that don't know the current market conditions
By all means talk out your concerns with people you trust, but don't take their advice as gospel truth without talking to an experienced agent you trust. Ask questions to get a better understanding of the process or flesh out your thoughts, but does it make sense to question your agent and second guess what they are doing based on the advice of someone whose experiences took place in a different time and/or market? We, as Realtors, are here to get you the home you want while protecting your interests. If, for any reason, you don't feel you are getting that service from your agent, you should look for another agent. But if you are working with an broker you trust, second guessing or ignoring your agent's advice could sour the deal and may not be in your best interest.
5. Expecting to get 100% credit for all necessary repairs discovered during inspection
For all intents and purposes, 99% of buyers are purchasing a used product. This is true even if the house is a flip, which is a whole other hornet's nest. It seems logical to believe the seller would make sure their property is in tip-top shape in order to get the best price, however, many of the issues discovered during inspections are not something the seller would ever come across. If a home is old, it will always have some issues, but an owner occupant might not see repairs (and the requested credits) as necessary if they have lived in the home for years without problems. Chances are a buyer could live in the home without fixing some of the defects discovered during inspections as well, so temper your expectations and remember you are not buying a new house when the seller counters your request for repairs.
However, if a home has major issues that affect the value of the home and the seller is non-negotiable, you have to decide if the home is worth the extra cost. If you no longer feel good about the home and its costs, be comfortable in your decision to walk away.
6. Falling so hard for a place you can't see the forest for the trees
Buying a home can be emotionally draining. The process of finding a home, getting your offer accepted, dealing with lender paperwork, and negotiations can leave many buyers wanting nothing more than for the process to end. Once the fatigue sets in, buyers tend to want to brush off any issues standing between them and the finish line that awaits at the closing table.
We discussed how buyers should expect a home to have a few issues, but don't neglect to add up the truly necessary repairs, because if they cost more than you can afford you may end up in over your head with a home you never enjoy and an experience more draining than the buying process.
The same thing goes for negotiations. Too often we see buyers (and sellers) who are sick of the back and forth and want to accept a counteroffer even though we tell them I can get them more money. The amount of money may not seem like a significant figure in the grand scheme of the sale, but we would rather it end up in your pocket rather than in someone else's and, at the end of the day, we think you would agree.
7. Having a poker face at all times
No one wants to show their hand or have their excitement used against them in a deal. However, if you are not even telling your own agents how much you love and want the home, how are they going to fight for you or come up with creative strategies to get the home? Your agent is the one person in this transaction who intends to protect your interests. Feel free to be vulnerable and share your thoughts, so your agent knows how to get you what you truly want.
A lack of honesty could also make the process more difficult if you don't let the seller know you want this home, love this home, and intend to get to the closing table. When so many homes are receiving multiple offers, including a letter sharing how much you love the home and you are a serious buyer will only make you stand out over a the type of buyer wants to win a bidding war but will cancel escrow at the first sign of trouble. Don't be afraid to show your hand a little and let the seller connect with you, giving both sides confidence that everyone is invested and wants the deal to work. And, no, sharing your love for a home does not hurt you in negotiations (unless of course you make it known this house is the one and only option you have).
8. Not focusing on what's really important - does it fit your lifestyle?
Most of the mistakes come down to this one simple question, so focus on what really matters. If you don't focus on your lifestyle and what you want to get out of the home, your search will take longer than it should, you will second guess every decision you make, overreact to every obstacle, force a square peg in a round hole, and possibly end up in a place that isn't what you need or want.
Knowing the life you want to have in the home you buy will help you to see past old carpet and dated appliances, because you can see the home as a whole and the work needed to get it to what you want becomes exciting rather than a scare or a burden. If you plan to live in the home for a number of years (or if it will be your forever home), the money will be well spent as you will be able to enjoy the improvements you make.
Make sure you see the big picture and how you see yourself living in the home. Will you be the only occupant? Will your family be expanding and growing within these walls? Will family and friends stay for an extended time? Are you looking for a sanctuary or a place constantly filled with friends for you to entertain? Understanding how you want to live will help you make difficult decisions during the buying process, and will help you focus on what really counts.