Los Angeles Lofts for Sale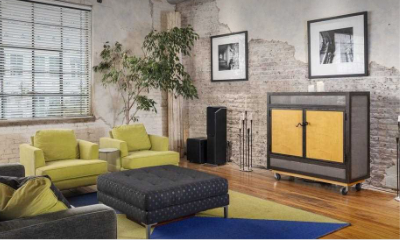 Search all lofts for sale in Los Angeles. For more information about lofts or to schedule a private showing, contact our expert Los Angeles real estate agents today. Don't forget to register for a free account so that you can receive email alerts whenever new Los Angeles lofts hit the market. Be sure to check out condos in Los Angeles, too.
Always find the latest Los Angeles lofts listings on this page (updated roughly every 15 minutes) from the most extensive MLS in California. Each property listing includes the price, year built, the size of the loft (square feet), number of bedrooms and bathrooms, and other important details. Review interior and exterior features as well as the building amenities.
Available Lofts in Los Angeles
L.A. Loft Market Statistics
January 18, 2021
Los Angeles Loft Info
Loft Interiors
As is often the case, lofts are created from older industrial buildings and warehouses. The interior look of a loft is typified by high, exposed ceilings that reveal beams, ducts, and electrical conduit. Exposed brick or concrete walls are common.
When empty, lofts can be echo-y. Loft owners can dampen the reverb by hanging art or installing acoustic panels on the walls and ceiling. Drapes over windows and rugs on floors also help. Of course, furniture plays a big role in dampening sound, too.
Open Floor Plans
Lofts are known for their open their floor plans, which creates a lot of flexibility for occupants to configure the space as they wish. Lofts may be completely open with no bedrooms, but more often than not, owners will create a partitioned bedroom or two. Flex walls and sliding doors are just two ways loft owners create partitions that balance privacy with keeping the flow of light across the loft relatively intact.
Closet organizers and armoires come in very handy for storing and organizing clothes and other items in a way that keeps the living spaces free and clear of clutter.
Loft Lighting
Speaking of light, converted industrial buildings often have floor to ceiling windows, which increase the amount of natural light let into the unit, especially when the room orientation faces south. Even without floor to ceiling windows, open floor plans allow natural light to flow unimpeded across the room, which generates and fills the space with plenty of soft, ambient luminosity.
At nighttime, lofts are often lit with track or pendant lights. Installing a dimmer switch is an excellent way to dial-in the ambiance to the right level.
Loft Realtors® in L.A.
Thinking of buying a loft in Los Angeles? Contact our Los Angeles real estate agents; we're the LOCAL experts and can answer all of your home buying and neighborhood questions.
If you're thinking of selling your loft in the Los Angeles area, our listing agents can provide previous sales history, dates and prices of recently sold lofts (comparable properties), and the latest Los Angeles real estate market statistics.